Manassas Viking Festival
May 11, 2019 @ 10:00 am

-

5:00 pm

Free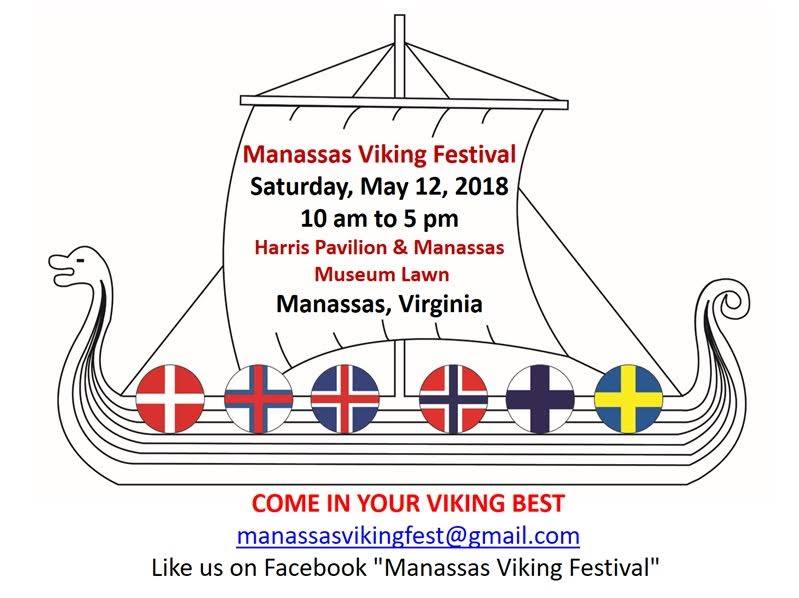 The Manassas Viking Festival is a cultural and educational event hosting several Viking reenactment groups who will set up camp on the Manassas Museum lawn where they will demonstrate scenes from daily life during the Viking era, including iron work, tool making, wood carving, working with wool, archery skills and period fighting.
The Raptor Conservancy of Virginia will be bringing some of their raptors including the gyrfalcon. We hope to have horses and Icelandic sheep on the lawn as well. Music by the Crossjacks. Lots of vendors by the Harris Pavilion entertainment including the Nordic Dancers of Washington D.C, "Sporið" Icelandic folk dancers, Phoenix Irish Dancers. Local restaurants will offer Nordic Fare and other refreshments. We encourage you to come in your Viking best.
Hi, I'm Evan. I launched this freelance content writing (ad)venture with my best friend, Daisy during that COVID-19 pandemic thing. I like working from home, and Daisy likes that I like working from home. I spend my days writing blogs and web content. So far I've managed to keep a roof over our heads, peanut butter on my white bread, and food in Daisy's bowl. So I guess you could say it's working out. I have some pretty awesome clients who ask me to write about all sorts of topics. Need some help with your content? Well, I just might be (definitely am) for hire. Connect with me here or shoot me an email and let me know what Daisy and I can write for you!